I've been a professional landscape, nature, and travel photographer for over ten years, and I often get asked the question: what are the best times of day for ta¬king outdoor photographs? The answer, of course, depends in large part on what you are photographing. Outdoor photographers like myself spend weeks in the field hoping for incredible displays of natural light to fully bring their subjects to life. Understanding light, how it changes during the day, and how you can best use the light to your advantage are all critical aspects of successful outdoor photography.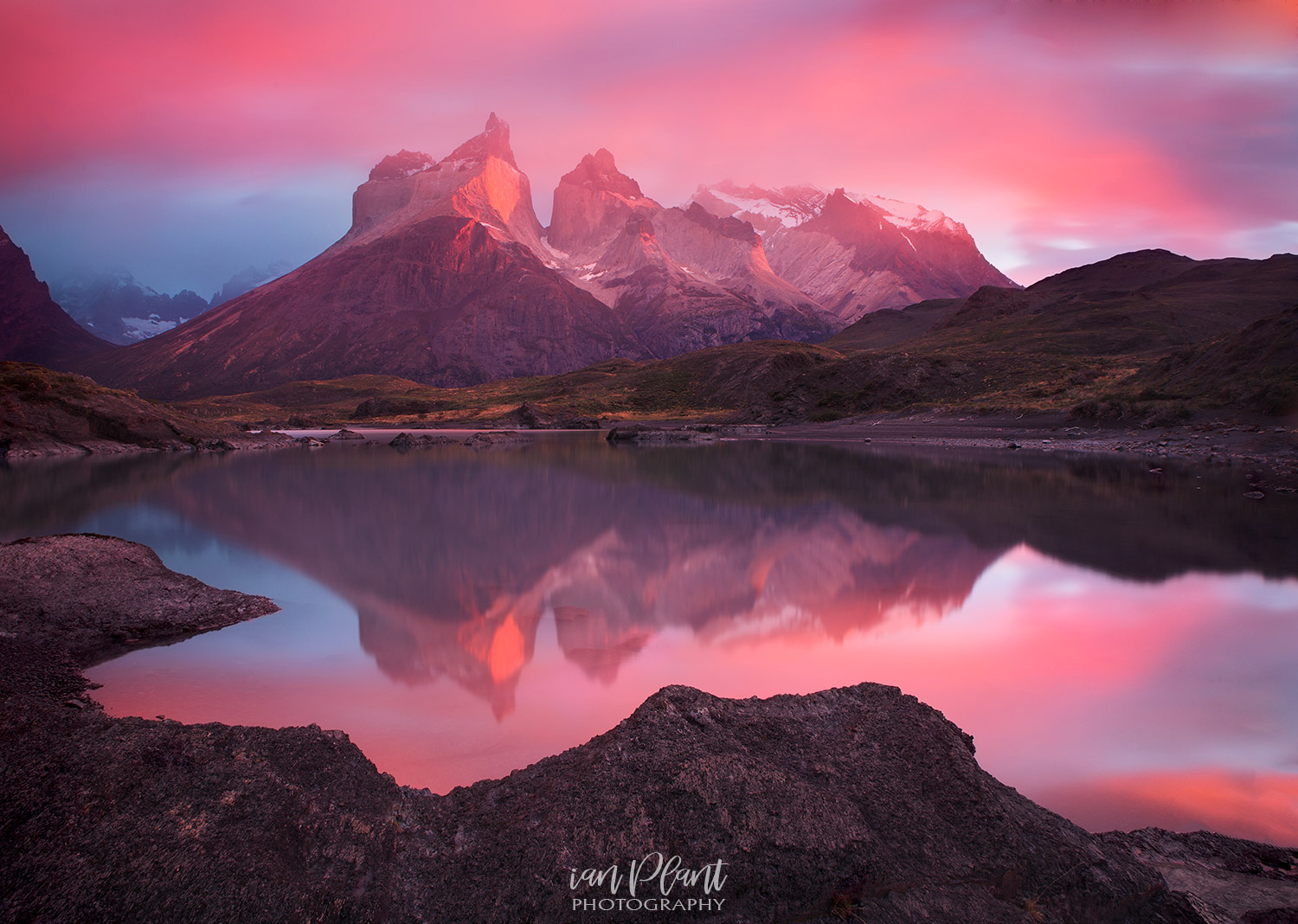 A stunning sunrise paints the landscape red, Torres del Paine National Park, Chile. Canon 5DIII, Tamron 24-70mm f/2.8 lens, 3-stop neutral density filter, ISO 100, f/11, 30 seconds.
Sunrise and Sunset
The "magic hours" of sunrise and sunset are the most popular times of day for most outdoor photography. During these times, the sun is low on the horizon and filtered through atmospheric particles that scatter blue light and allow warm light (such as reds, oranges, and yellows) to pass through. When this warm light strikes clouds, landforms, and other objects, the results can be colorful and extremely photogenic. When the sun is near an unobstructed horizon, it gives off an intense light that bathes objects and scenes in red and gold.